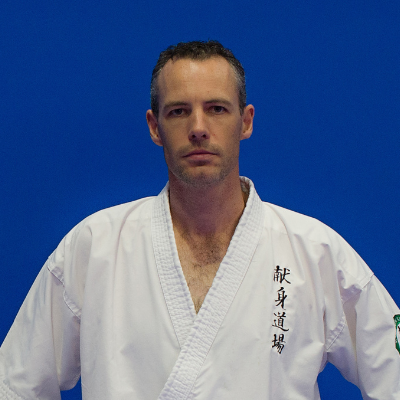 Sensei Dave Stewart
3rd Dan
Current Level 2 First Aid Certificate
Working with Children Check
In my first year of high school, a friend invited me along to a karate class. I went along never imagining that this would be life-defining move – but it was. The year was 1992 and I trained with Zen Do Kai for the next three years. I achieved the rank of brown belt and loved all aspects of karate. Then the lure of football arose alongside peer pressure from my friends to play. My parents gave me the choice: karate or footy? For a time, footy won.
Fast-forward a few years and another friend led me back to karate. Once again that passion for karate grew inside me. At one stage, I was training six days a week. During this time, I also trained in the mixed martial art style of Fudoshin. Here, I developed some new skills and life-long friendships. Then, in 1999, I met a girl who shared the same interest and passion for karate as me. Her name was Leanne and we have continued to further our karate and life journey together.
Over the years, I trained in Cranbourne, Somerville and Frankston. In that time, Leanne and I got married and started a family. So eventually karate needed to take a back seat for the time being. I returned to karate as time allowed but after the birth of our second child, I took another short break. Colic, reflux – need I say more? But before I knew it, our eldest was old enough to own his first Gi. Naturally, I couldn't let him train alone so I was back in my Gi too.
My next step in my karate journey was the long-awaited goal of Black Belt. I knuckled down. My training and my fitness levels were pumped – but a challenge awaited me. Four weeks before my Black Belt grading, I suffered a severe knee injury. My Black Belt milestone was one I'd been working towards since I first put on a Gi at 12 years old. I was devastated but determined that an injury wasn't going to keep me from my goal. I scheduled my knee reconstruction for the end of the year. Against my surgeon's advice, I successfully graded for my 1st Dan Black Belt with a heavily strapped knee just four days before my surgery date.
Karate is at the heart of many of my life's milestones. One of the most defining is opening Kenshin Karate Langwarrin in 2012. Leanne and I had long dreamed of opening our own dojo and sharing our skills and passion with our students. We grew Kenshin Karate from the ground up. We began training in the school hall of St Jude's Primary School in Langwarrin. Numbers were small but they soon grew. Then, in 2013 we set up and moved to a dedicated state-of-the-art karate dojo, the first of its kind in Langwarrin. Kenshin Karate has grown into a force to be reckoned with. We train everyone from beginner to black belt, kindergarten children to adults. Our students are strongly represented in tournaments. Several have competed both in Australia and internationally. Every day though, we take pride in supporting our students to grow their strength, fitness and confidence while achieving their individual karate goals.
Some advice for those starting their karate journey: be patient. Don't expect to know everything all at once. It will come with time and persistence. Train hard and you will see the results, probably some that you never imagined were possible.
 OSU!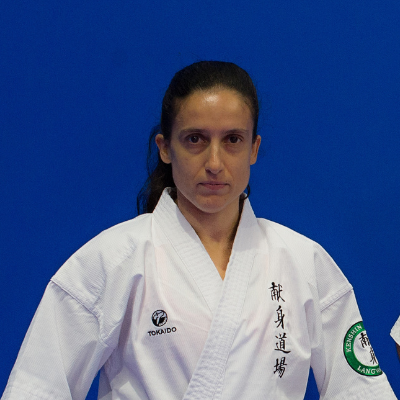 Sensei Leanne Stewart
3rd Dan
Current Level 2 First Aid Certificate
Working with Children Check
Naming my first doll 'HIYA!'. Watching as many karate, kung-fu and kickboxing movies as I could lay my hands on. My childhood left little room for surprises as to where my passion and career lay. Martial Arts has had my heart for as long as I can remember.
My youth was anything but one-dimensional though. I tried my hand at bike racing, calisthenics, jazz ballet, tap dancing, music and much more. Yet there was something missing and my heart just wasn't in it.  Then at 14 years old, I joined karate and everything fell into place. I trained four times a week, progressed quickly through the ranks and competed in several tournaments along the way. Karate was my love!
In 1998, I attained my Shodan Black belt and began teaching karate classes. Here, I met a guy just as passionate about Martial Arts as I was. His name was David Stewart. If you've just read his profile above – spoiler alert! We obviously hit it off.  Over the next two years, I trained in two different karate styles and also attained my 2nd Dan Black Belt. But being young, in love and with a wedding to plan, David and I found our time for karate increasingly scarce. In fact, I took a 10-year hiatus from training to get married, have two kids and gain about 15 kilos!
2010 was the year I resumed my karate journey and returned as a white belt in a full contact style. I'd lost a lot of confidence and found my fellow students' abilities better than those I'd experienced in my previous style. But karate never leaves you and my skills came flooding back. Soon I'd recalled my old skills, learned new skills, lost my extra weight and come back better than ever. I am always improving my own fitness, strength and skills. Nothing makes me happier than seeing other people achieve their goals and be happier and healthier.
David and I shared a dream to open our own dojo. In 2012, we made that dream a reality and Kenshin Karate was born.  Starting a business from scratch takes time. Initially we didn't even have enough students to pay our rent. One of my favourite sayings is, 'Change begins at the end of your comfort zone'. We pushed past our comfort zone and today Kenshin Karate is a strong, thriving well-respected club.
We love passing on our knowledge to our students and shaping them into better versions of themselves. There's lots of fun had along the way too – plus international travel. We've been lucky enough to travel to Japan twice to compete in tournaments. Our journey has connected us with so many great people and friendships. Kenshin Karate is like one big family.
We're always expanding our knowledge and training. So we affiliated with Chikara Kyokushin International under the excellent guidance of Shihan Judd Reid. In March 2018, David and I graded to our 3rd Dans under Shihan Judd Reid. It was such an honour to grade under Shihan Judd and to be worthy of one of his belts.
Experienced sensei dedicated to making your karate experience rewarding, enjoyable and results-driven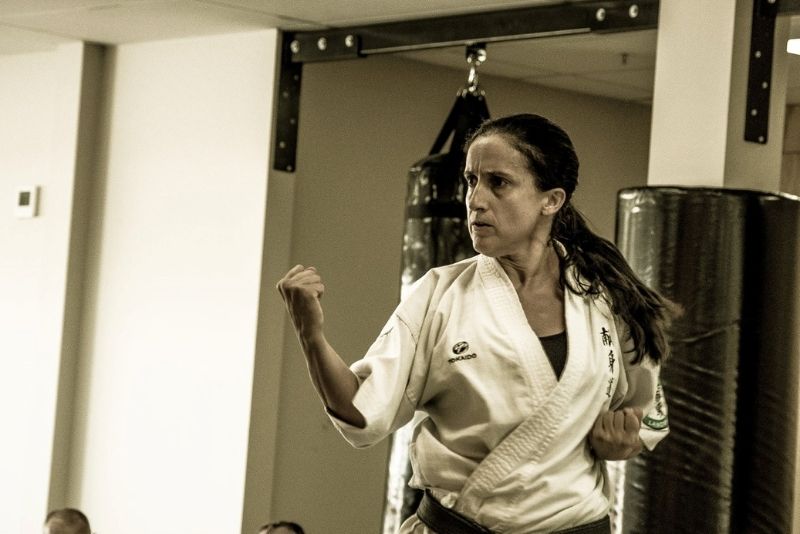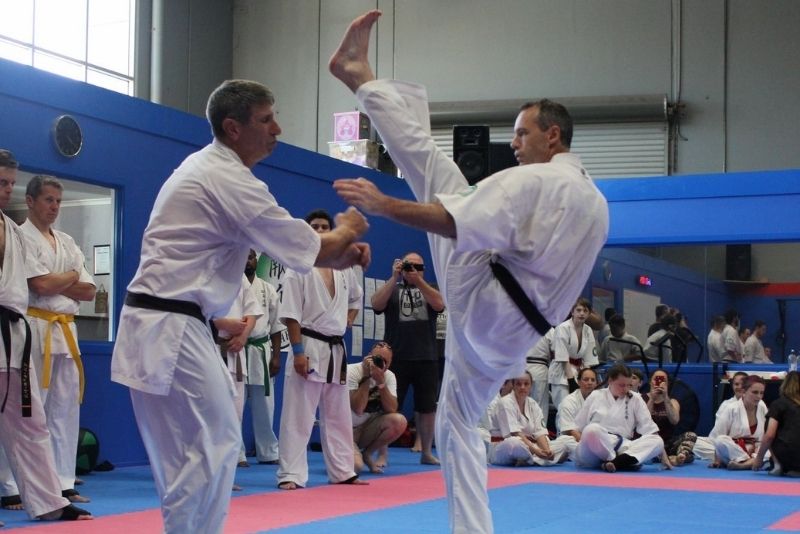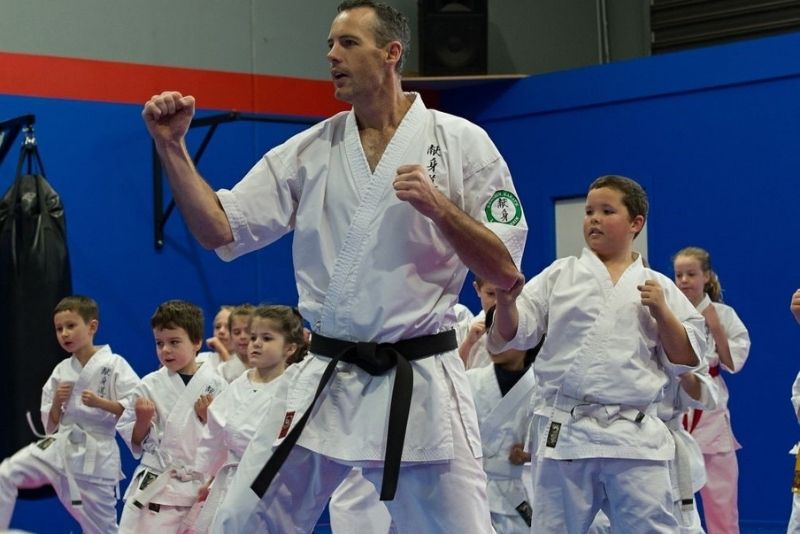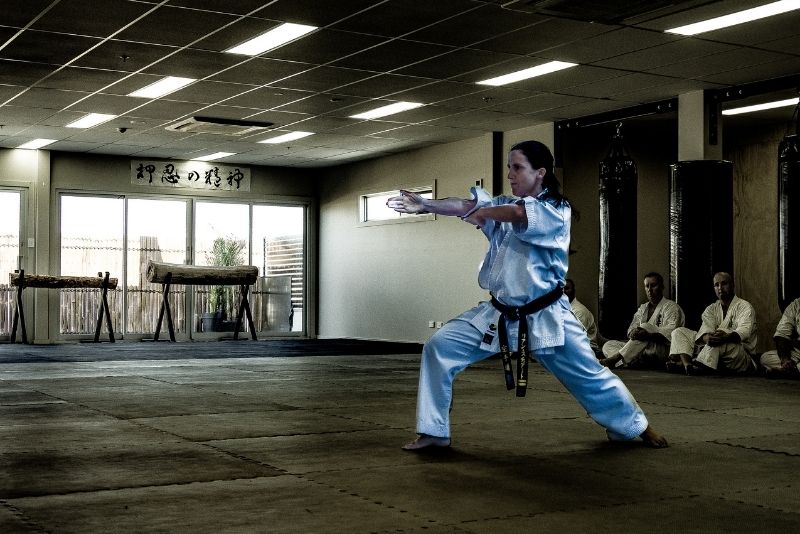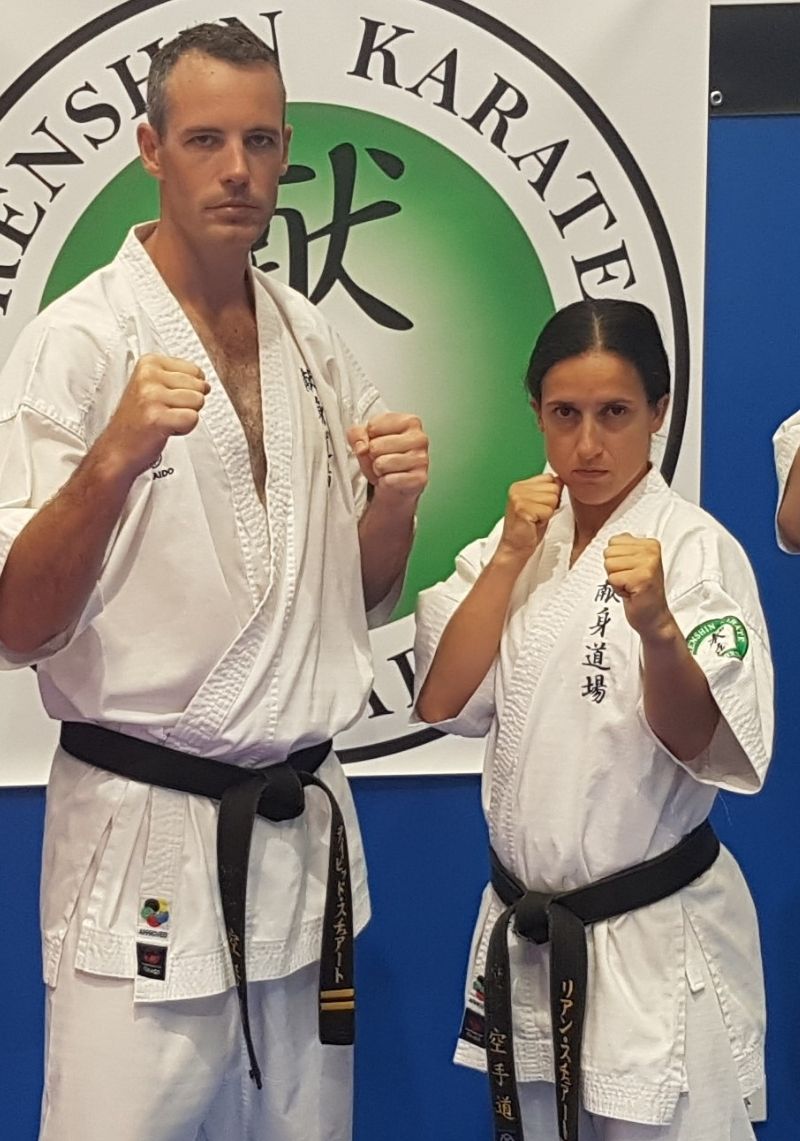 Karate classes for beginners to black belts.